A cut above your neighborhood bar
Named in honor of local legend and former owner, Howard "Bud" Allen, La Playa's newly-restored bar and restaurant is a tribute to this storied, sage community and its lore.
Featuring an inspired cocktail menu that will put your local knowledge to the test, a curated collection of historic memorabilia, and an expanded food menu, Bud's invites you into Carmel's visionary — though occasionally-drunken — bohemian past. Carmel, after all, is a beautiful place worth celebrating in all its eccentricity.
Dime Time
A Secret Happy Hour
Bud's continues its cherished tradition of "Dime Time," the bar's famous 10-cent Happy "Hour."
"Dime Time" occurs once a day at the bartender's discretion and only lasts for ten minutes. (Yet another reason to tip the bartender well.) Revelers must pay with exact change, so remember to keep dimes at the ready. Because there is no better time to buy everyone a round.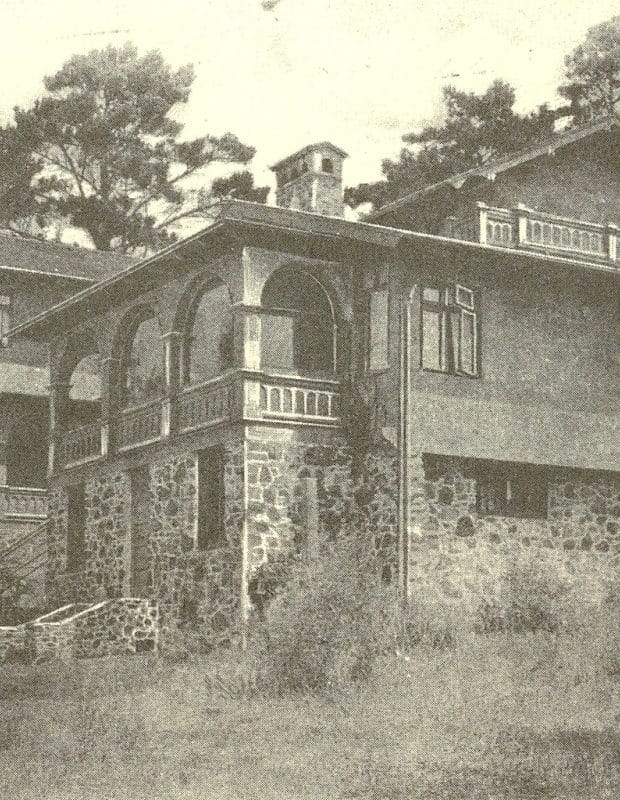 A love letter to carmel
Our History
Like many good stories, Carmel's stems from catastrophe. San Francisco's 1906 earthquake wreaked havoc on the city and brought a flood of artists seeking refuge from the rubble — led, in large part, by the bohemian poet George Sterling. And from the ashes of disaster, a community of luminaries was born, including the likes of Edward Weston, Sinclair Lewis, Ansel Adams, Jack London, Mary Austin, and Angela Ghirardelli who laid the foundations for La Playa Carmel and this very bar.
Carmel's history is storied, and rightly so. It is a community inhabited by the kind of people who would elect several poets (and Clint Eastwood) as mayor. The kind of community where jade hunting, abalone bashing, and drunken poetry readings are popular pastimes. Host to painters, politicians, musicians, philosophers, writers, cartoonists, and all the poly-hyphenates in between, Carmel is a gathering place unlike anything else in California. And Bud's is an ode to its legends.
Come and join us for a drink
Open daily
3:00 PM to 10:00 PM
Call us
(831) 293-6100
Address
Inside La Playa Carmel
Camino Real at Eighth Ave
Carmel-By-The-Sea, CA 93921
G
e
t
D
i
r
e
c
t
i
o
n
s